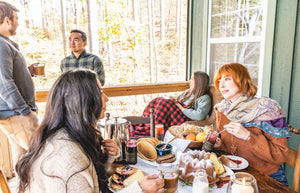 The Gift of Hospitality
There is something about connecting with others over a delicious meal that feeds the spirit. 
Generosity in both the host and guest; the gifting of food, and the gifting of time and care, are never wasted.

It seems the occasions are few and far between that schedules and life in general allows for friends and family to come together. Yet, when we do exert the extra energy, the efforts are always appreciated. 
But how to pull it all off?  Does it seem an overwhelming prospect to play the host, the chef, and the server?
Don't worry - here's the inspiration you need, with easy fix recipes that are both delicious, beautiful, and able to be prepped ahead! 
Setup an elegant brunch buffet and join your guests to enjoy a memorable feast of food and friendship.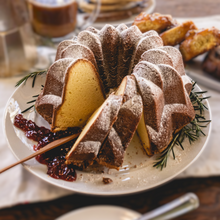 Cream Cheese Pound Cake
A classic coffee cake perfect for breakfast or dessert topped with Raspberry Rhubarb Jam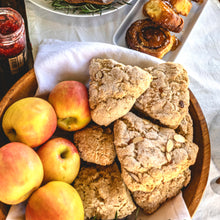 Scones with Jam
No recipe needed—just mix up our Almond & Nutmeg or Old Fashioned Scone Mix with a Cup of Heavy Cream, then Bake!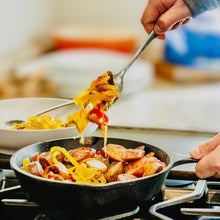 Sausage with Pickled Pepper Hash
Pre-cook your favorite sausage, slice into rounds, pan-fry until brown, then top with Green Tomato Pepper Hash before serving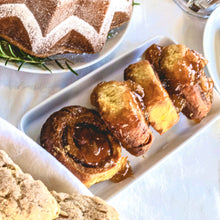 Apple Butter Sticky Buns
A rich brioche dough is rolled with Harvest Spice Apple Butter and baked with a caramel sauce to create these irresistible sticky treats!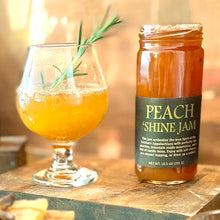 Peach Shine Bellinis
A festive twist on a classic brunch beverage, enjoy layers of Peach and Vanilla with bubbly Champagne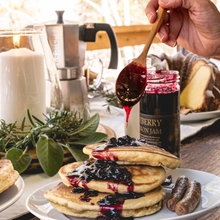 Flapjacks with Bourbon Blueberry Jam
A quick fix with easy to make Flapjack Mix made from Carolina Ground Organic Flour makes delicious fluffy pancakes, top with Bourbon Blueberry Jam!